Zedge credits can be used to unlock select Premium content items.
You can purchase Zedge credit packs using your Google Play or iTunes account.
You can also earn credits free.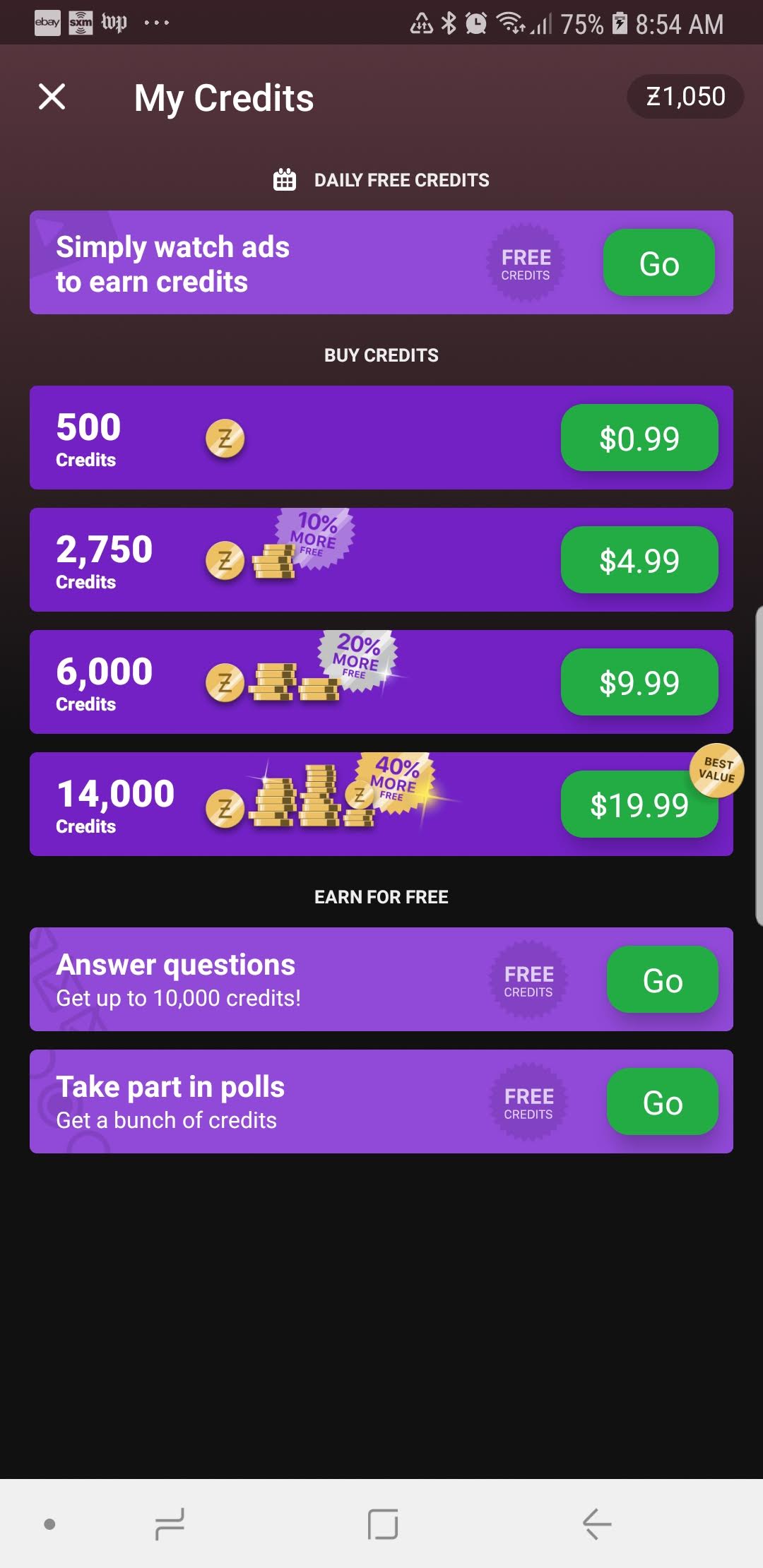 Ways to Earn
Watch ads to earn credits.
Each day you visit the app, you may watch a limited number of video ads.
Each ad earns you 10 Zedge credits.
Click the green Go button.
The brief ad will play.
When the ad is complete you can either click on it to check out the advertiser.
Otherwise, click the X gadget to dismiss the ad.
You'll see your credit pile increase.
When you've reached the maximum number of allowed ads for the day, the Go button will be replaced with the message "Earn more tomorrow".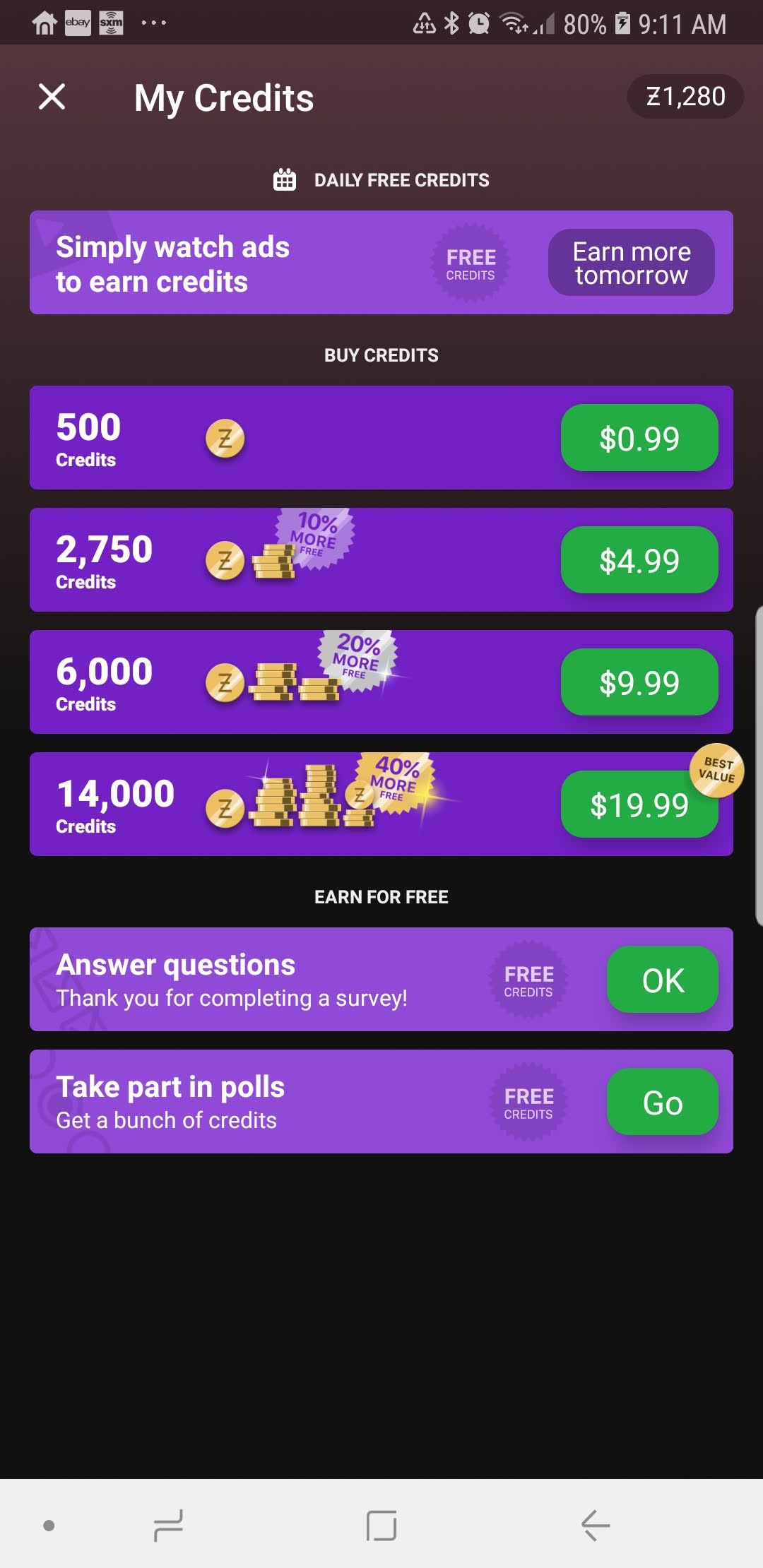 Answer Survey Questions
Zedge partners with 3rd party market research firms including Tap Research to offer surveys that earn you credits you can use to purchase Zedge Premium content.
Click GO to enter the survey module.
The amount of credits offered vary based on the survey. Typically the longer the survey, the more credits you can earn. When you select the survey, you'll be presented with an estimate of how long it will take to complete.
You'll also see the link to your survey-user profile in the top right where you can see any answers you've already provided and the survey credits you've already earned -- as well as seeing the survey Help section.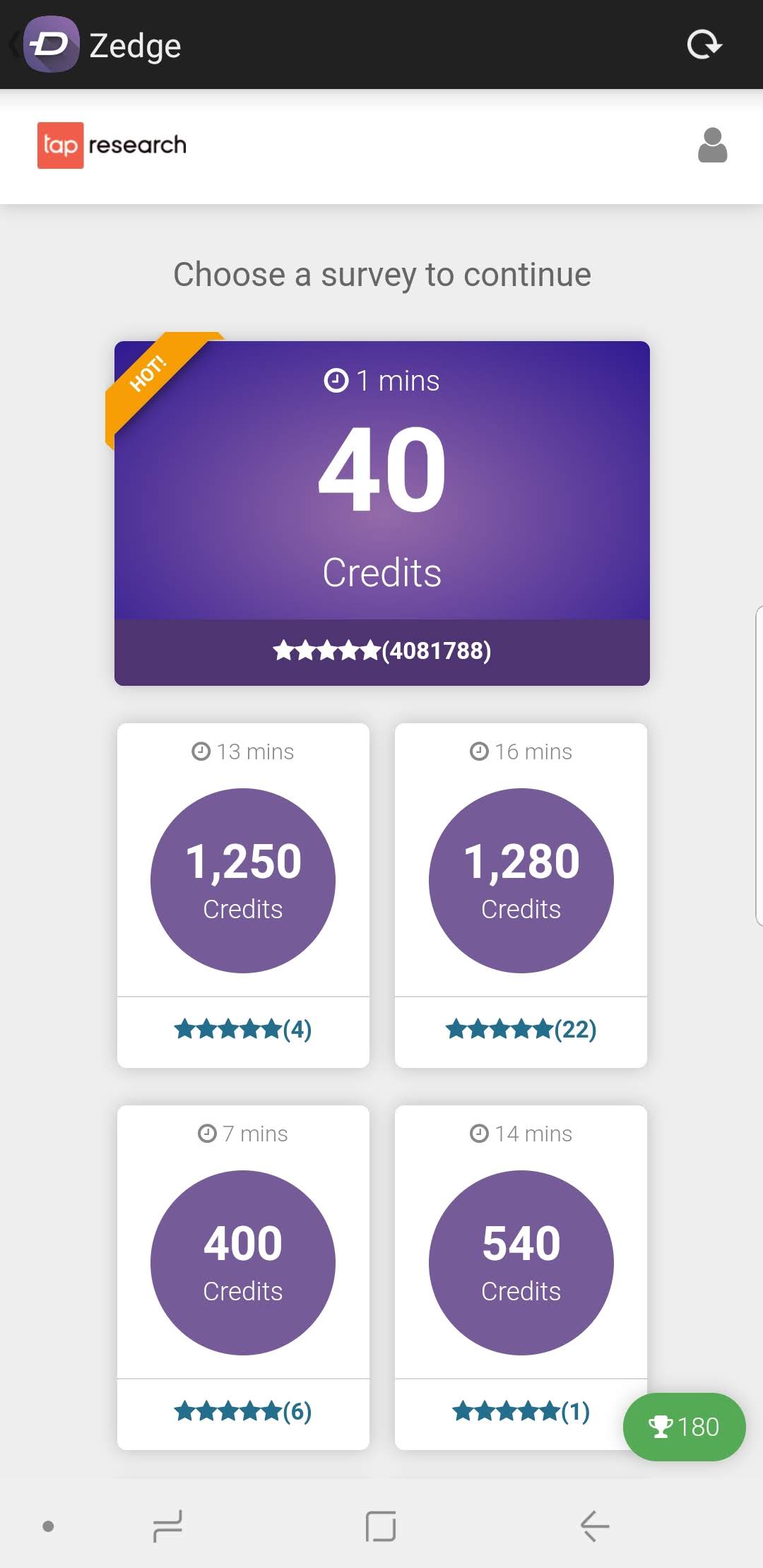 Not everyone qualifies for every survey.
Typically you'll be asked a few qualifying questions to determine if you meet the needs of the research partner.
If you don't qualify, you'll be told quickly.
If you do qualify, please answer the questions honestly and complete the survey.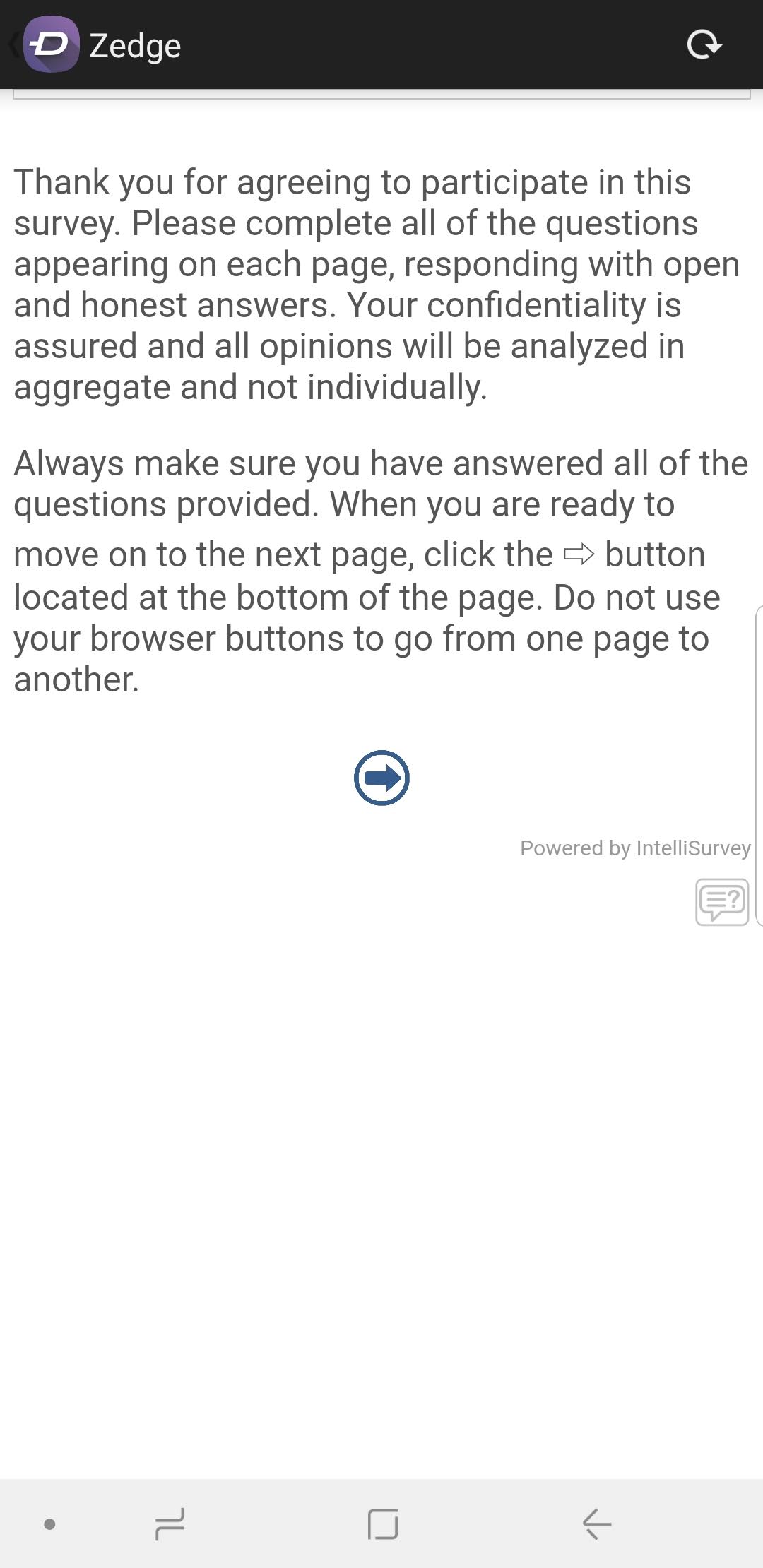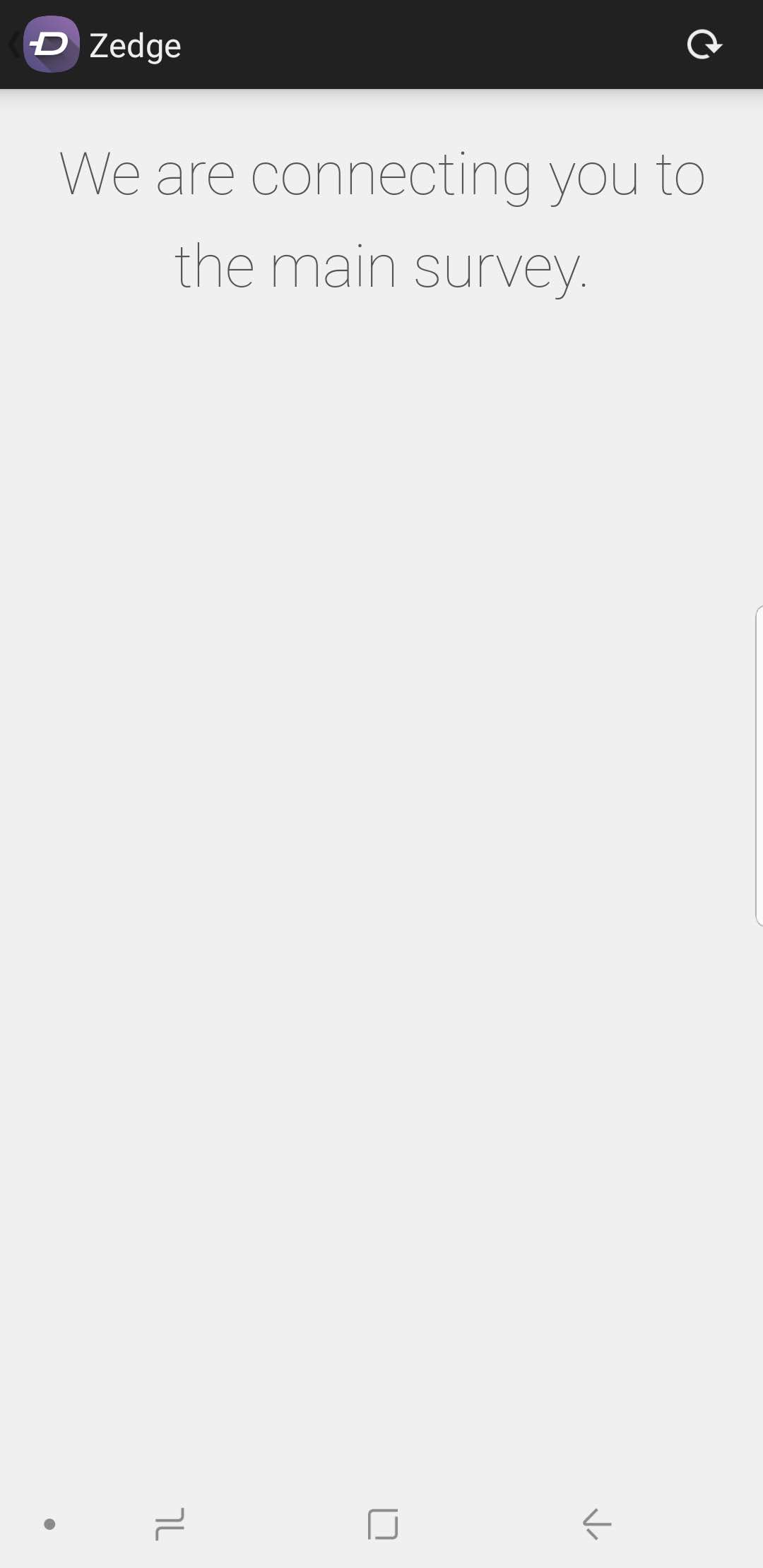 Earn credits on Survey completion
Upon successful completion, you should be awarded the credits within a few moments.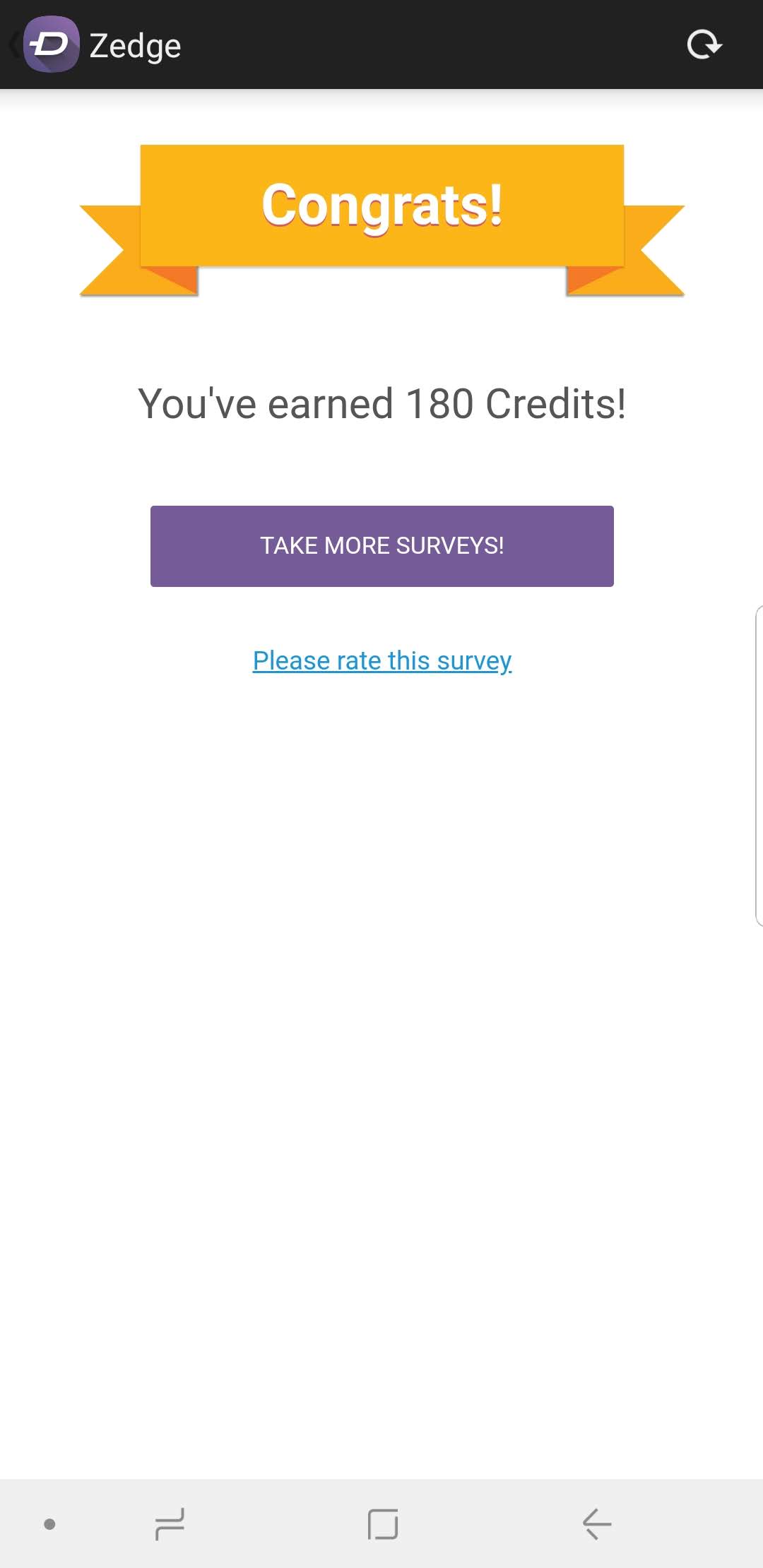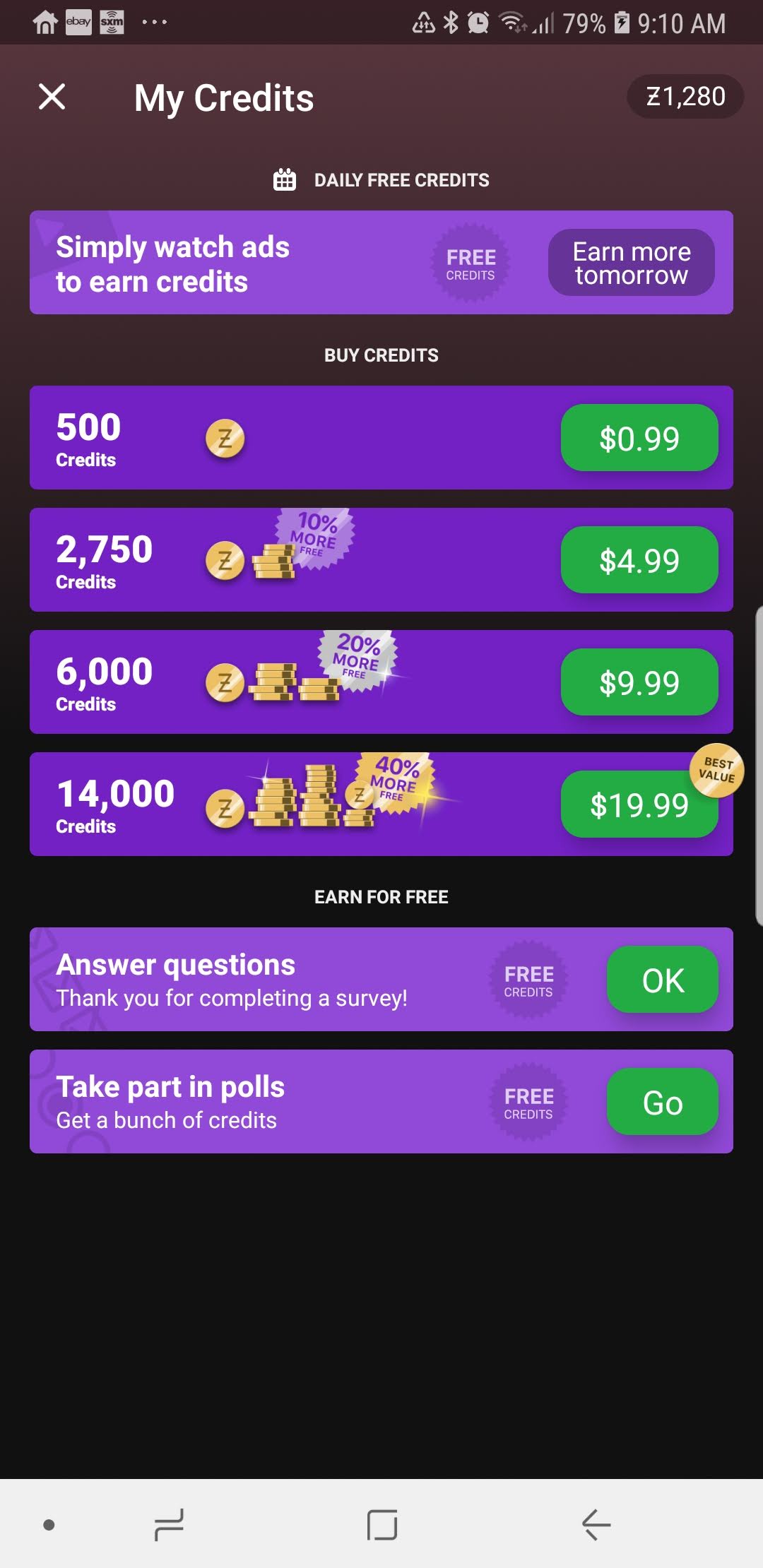 Returning to the main Zedge app, you'll see the "Thank you for completing a survey!" message and your Zedge credit pile will increase.


If a problem occurs you may see a message "No credits registered."
If the credits for a completed survey don't get awarded, you will need to contact Tap Research support.
(NOTE: This message will display momentarily any time you return back into the main Zedge app exiting the survey module)

To request assistance, click on the profile icon within the embedded Survey module.
Click the Help tab and submit a support ticket.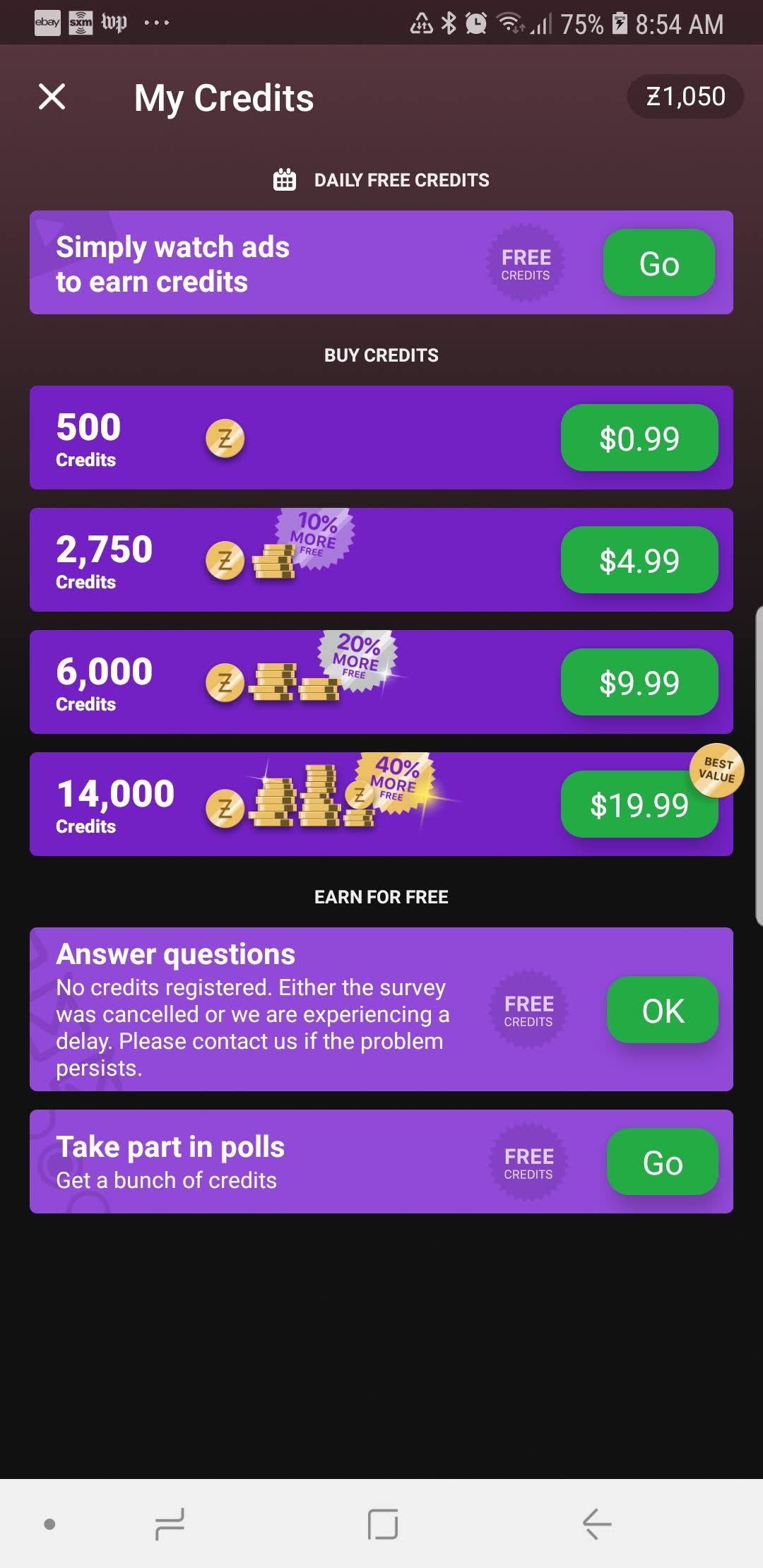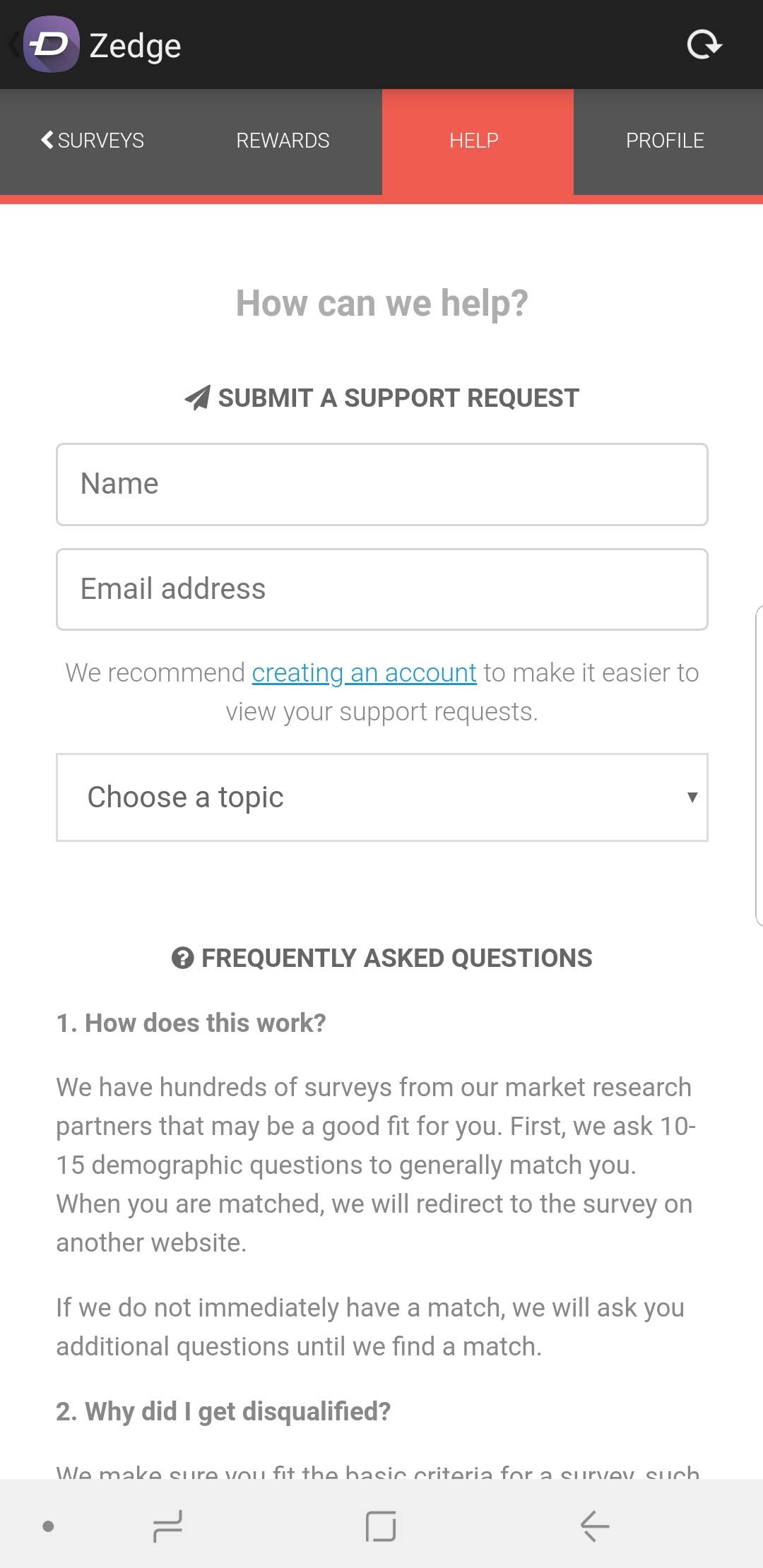 Unfortunately, Zedge cannot help with problems you encounter with the survey module.